Full service clinic offering professional
podiatry and cosmetic treatments
in Bromsgrove and West Midlands
Situated on Worcester Road, JKH Healthcare are here to provide solutions to any problems you may have concerning your feet.
View Our Services
About Our Clinic
JKH Healthcare, formerly known as Adrian Kriss & Associates, is an advanced podiatry and laser treatment practice. Established in 1947, the clinic has a long history of clinical excellence and the best patient care.
Our patients are at the centre of everything we do. All podiatrists who work at the clinic are regulated by the HCPC and are members of the College of Podiatry.
At JKH Healthcare we provide a responsive and flexible service, including evening and Saturday appointments. We also offer tattoo removal as part of Midlands Laser Clinic.
Meet Your Clinician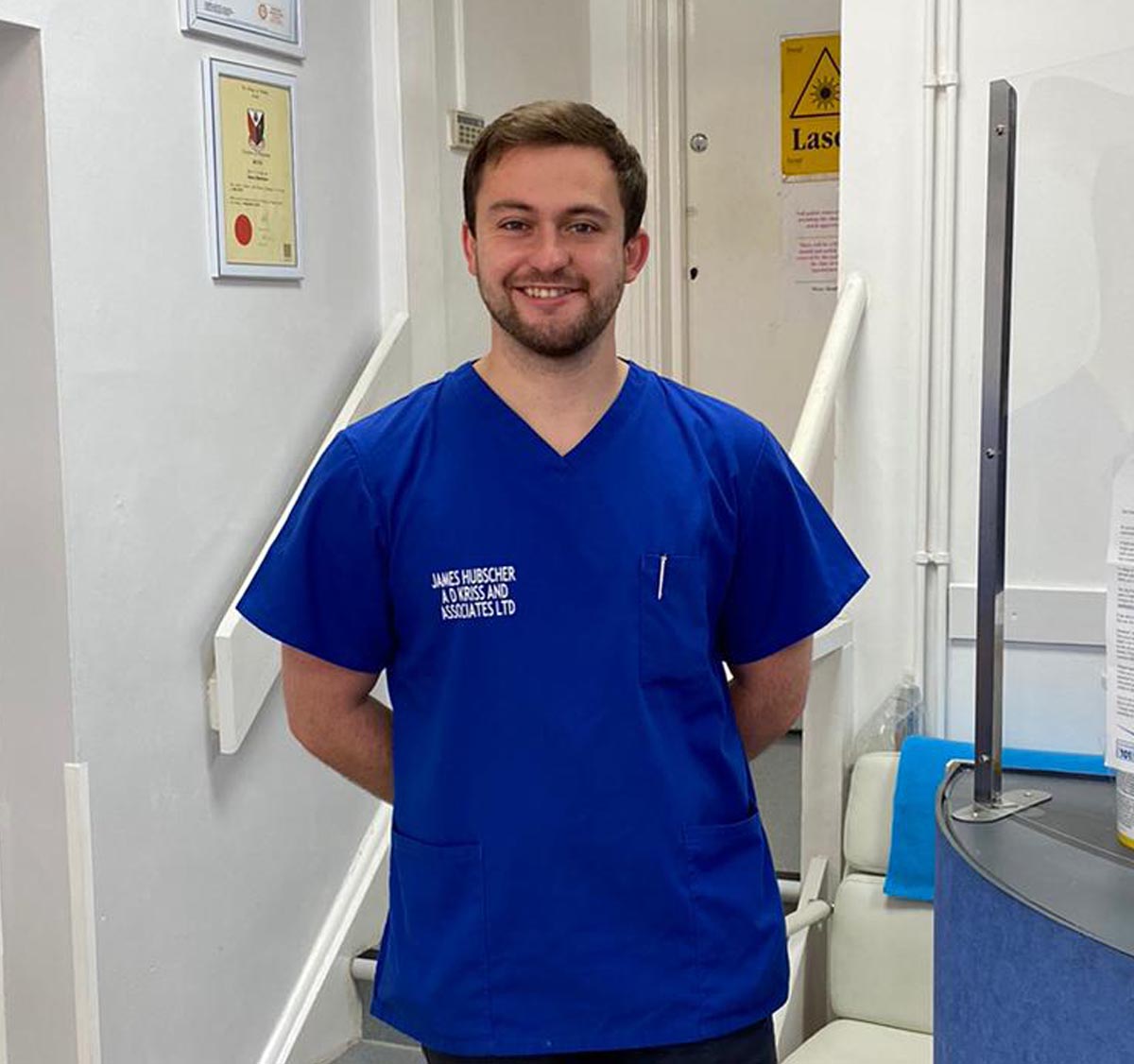 James Hubscher | Podiatrist BSc (Hons) Pod MCPod
Clinical Director, James Hubscher, graduated from Plymouth University with a Bachelor of Science Degree in Podiatry. His training was underpinned by the latest clinical research and most up-to-date practice. His specialist areas include surgical procedures and the treatment of sports injuries.

Prior to establishing JKH Healthcare, James worked as a Diabetic Specialist Podiatrist at Oxford Foundation Trust, caring for patients with the most vulnerable feet. James' enthusiasm and dedication to podiatry has ensured the reputation as a highly-trusted medical professional.

"As always an extremely polite and excellent service from start to finish by all

Neil Williams
"It was a pleasure to be treated by a fine chiropodist!

Kelly Brown
"Keep up the good work. Satisfied patient (still) after 21 years!

Norma Scaysbrooke